05/07/2018
Market Recap
USD was unchanged or higher Monday afternoon relative to its opening levels in Europe. Extremely disappointing German factory orders for March (-0.9% mom vs +0.5% expected, previous revised down to -0.2% from +0.3%) called into question the momentum in the eurozone economy and pushed EUR lower. The German manufacturing PMIs have been stable at a rather high level (58.1) in March and April, which should indicate healthy demand, so this is quite a surprise.
We may be seeing once again a gap open up between the "hard" data, i.e, that which measures output directly, and the "soft" data, which measures sentiment. The two have moved in tandem for some time, but perhaps sentiment hasn't yet caught up with the slowdown in activity in the EU.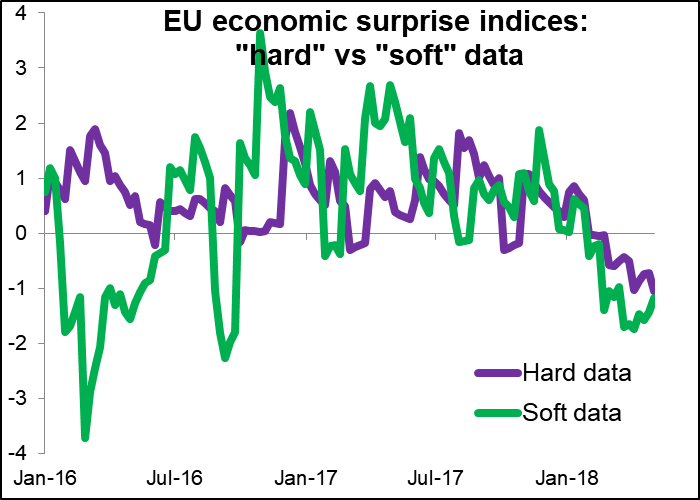 CHF slipped vs a weakened EUR.
Today's market
Overnight, China's trade data is expected to show an increase in the trade surplus. Against the background of the US/China trade talks breaking down, this isn't going to be good news. It could cause further risk aversion, which would be positive for JPY and negative for AUD. Also in this case maybe negative for the dollar, too.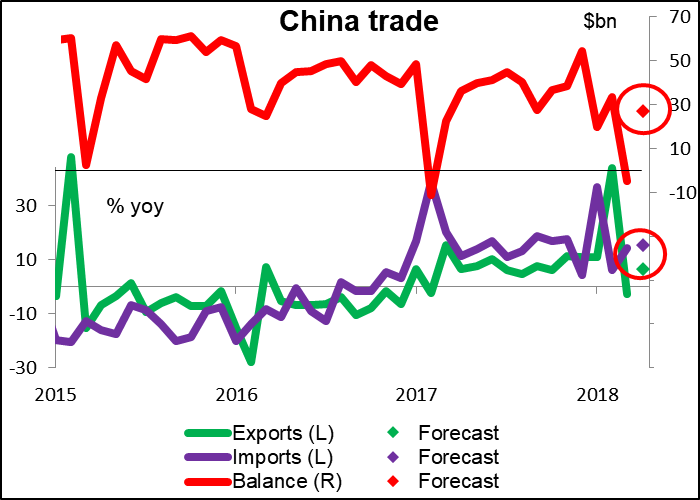 Australia's retail sales are forecast to be up only modestly in March after the unusually strong performance in February. Still, it's expected to be below trend (0.2% mom vs the six-month average of +0.4%). Consumer confidence fell during the month along with stock prices, leading to subdued sales. AUD-negative.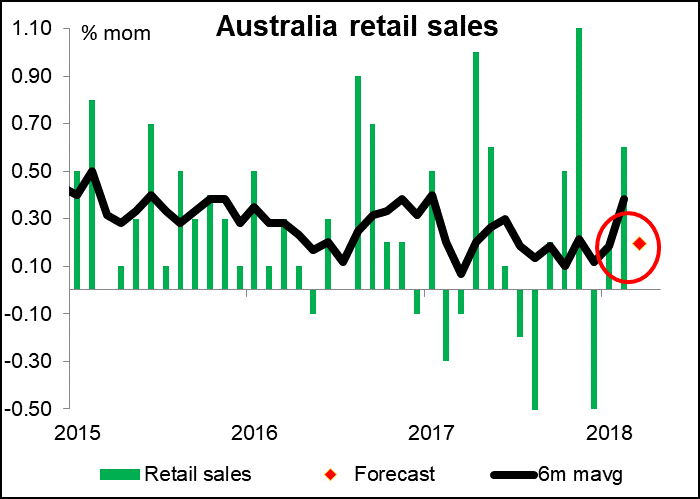 Early in the European day Tuesday, we get two indicators out from Germany: trade and industrial production.
The German trade figures are now politically sensitive as the Trump administration tries to prod world trade into balance. In that respect, the forecast rise in Germany's trade surplus is likely to be positive for the euro/negative for USD.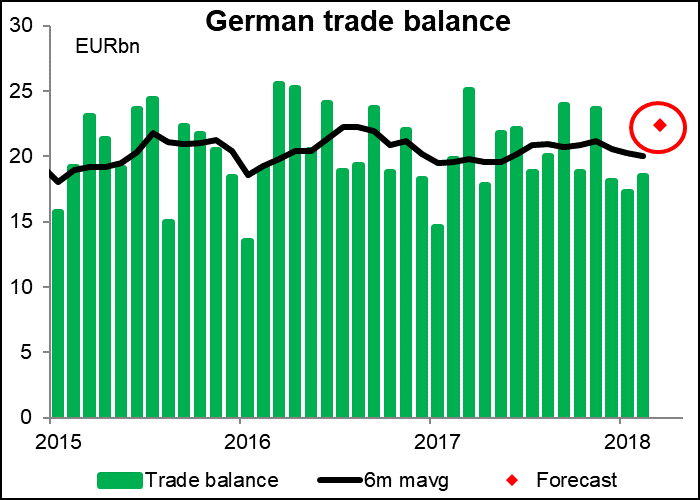 A small rebound is expected in Germany's industrial production in March, following the large fall in February. Nonetheless, following the big disappointment with Monday morning's German factory orders, it's possible that this number will come in below expectations too.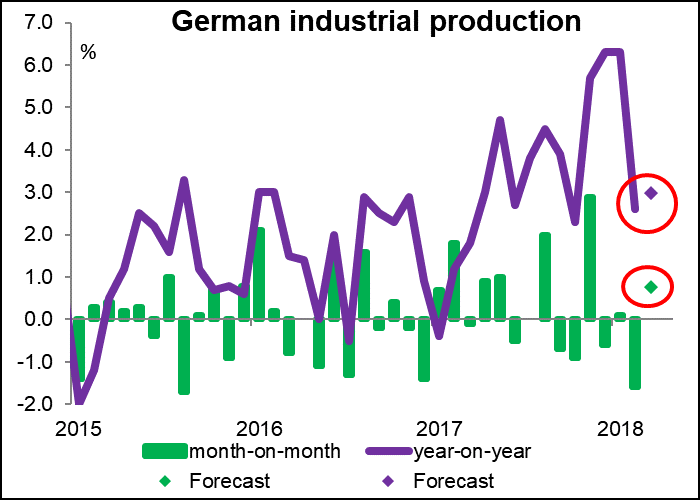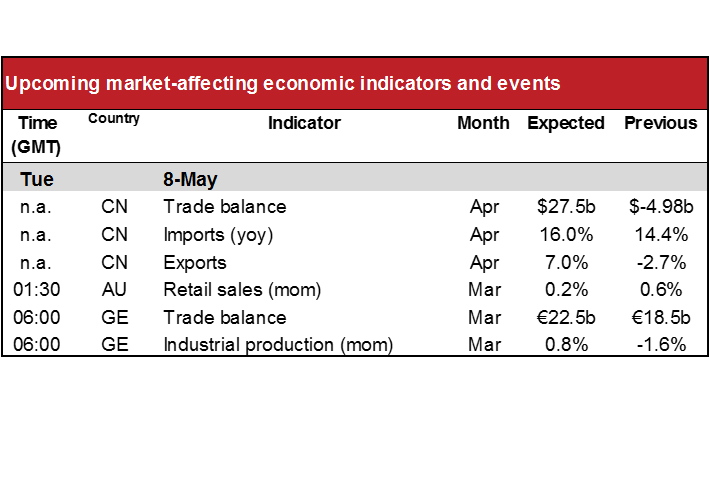 BCS Forex clients are provided with daily analytical reviews and forex market forecasts from the leading experts with many years of successful trading experience. Competent forecasts allow you to realistically assess the situation on Forex market and identify potential risks, as well as emerging investment opportunities. At the heart of professional forecast is an expert opinion based on analysis and the latest trends of the world financial markets.
To make forecasts, you need not only a comprehensive analysis of market fluctuations, but also  experience in Forex. Our experts possess all the features required for predicting certain market quotations. Analysis of such experts is supported by years of successful trading operations and in-depth knowledge of the peculiarities of global financial markets.